Experiment nº 2 - Producing sheep in rotation with soy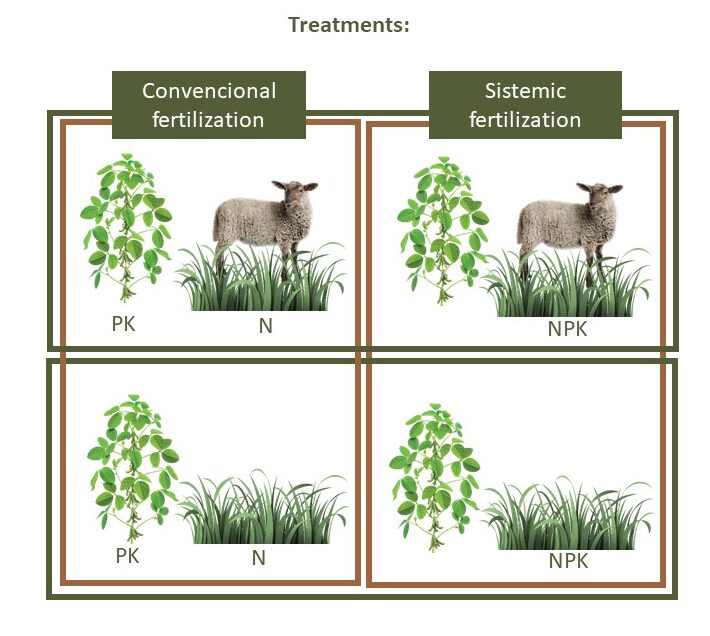 The experiment has been conducted under no-tillage  since 2003 at the UFRGS Experimental Agronomic  Station (Eldorado do Sul / RS) in Loamy Acrisol with a sandy-loam texture, with slightly wavy relief and a total area of ​​4.8 ha. In winter, the experimental units receive annual  ryegrass, managed with two grazing methods: continuous and rotational, and two grazing intensities: 2.5 and 5.0 times the potential consumption of finishing lambs.
The animals' stocking rate adjustment is done at each end of the rotational grazing cycle, and the variable stocking is readjusted by forecasting the production of the pasture in the grazing cycle. In summer, the units are subdivided into two production systems: one with soybean monoculture and the other with annual soybean/corn rotation. In the year 2017, this experiment underwent modification. Today its main objective is to evaluate the impact of fertilizing systems (only in winter, ryegrass, or in summer, in soybeans), in the attributes of soil, animal production of sheep, and grains of soy.
The conduction of the experiment follows similarly, using sheep in grazing with variable stocking rate, aiming to maintain a 15 cm  height of ryegrass pasture. The hypothesis of the current experiment relies on the effect of phosphate and potassium fertilization on agricultural and livestock production and the main attributes of the soil.