Faced with the growing world demand for food and the alarming decrease in arable land and water resources for agriculture, the world calls for a
second green revolution, with a more outstanding production of food, fibers, and energy per area and unit of inputs, accompanied by natural preservation resources.
In particular, Latin America and Brazil, can offer a robust response to this demand, leading to a change in production pattern through sustainable
intensification in the field. And the Integrated Agricultural Production Systems show us the way.
See who is part of the Aliança SIPA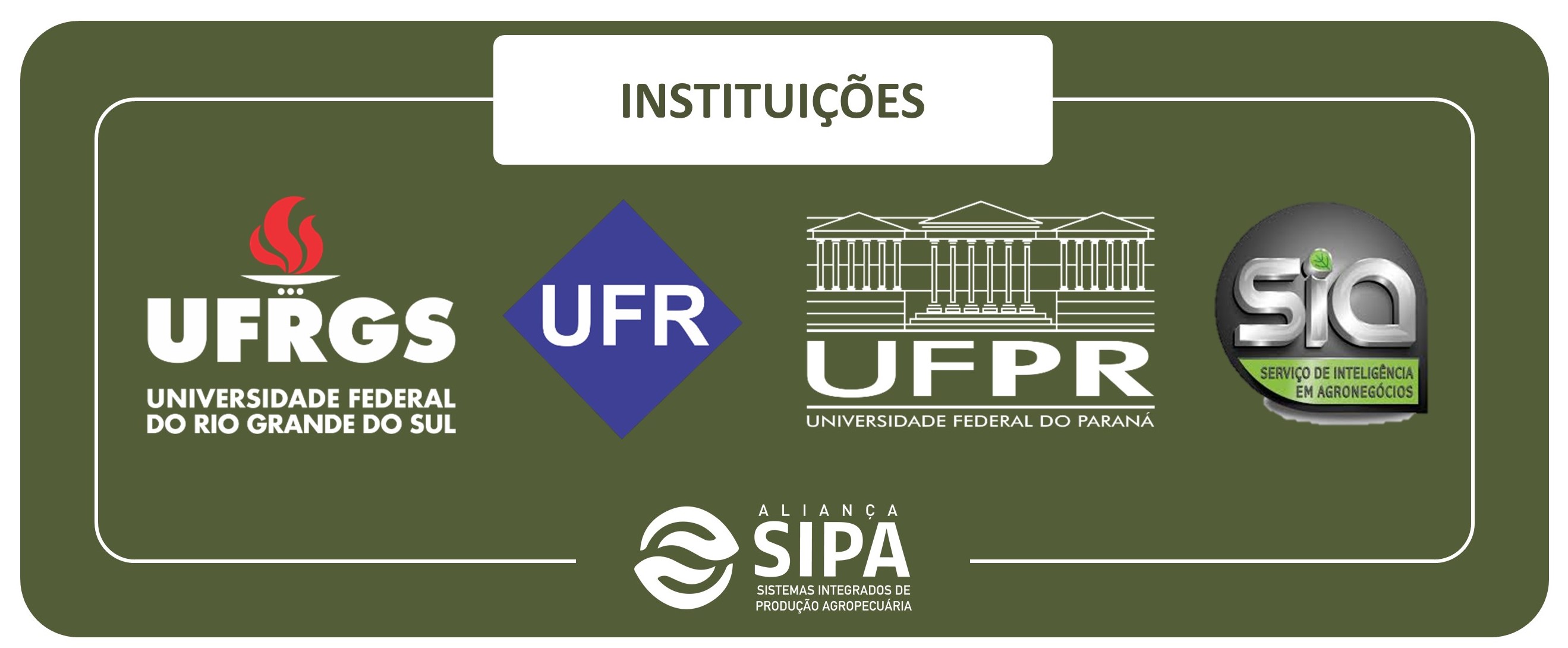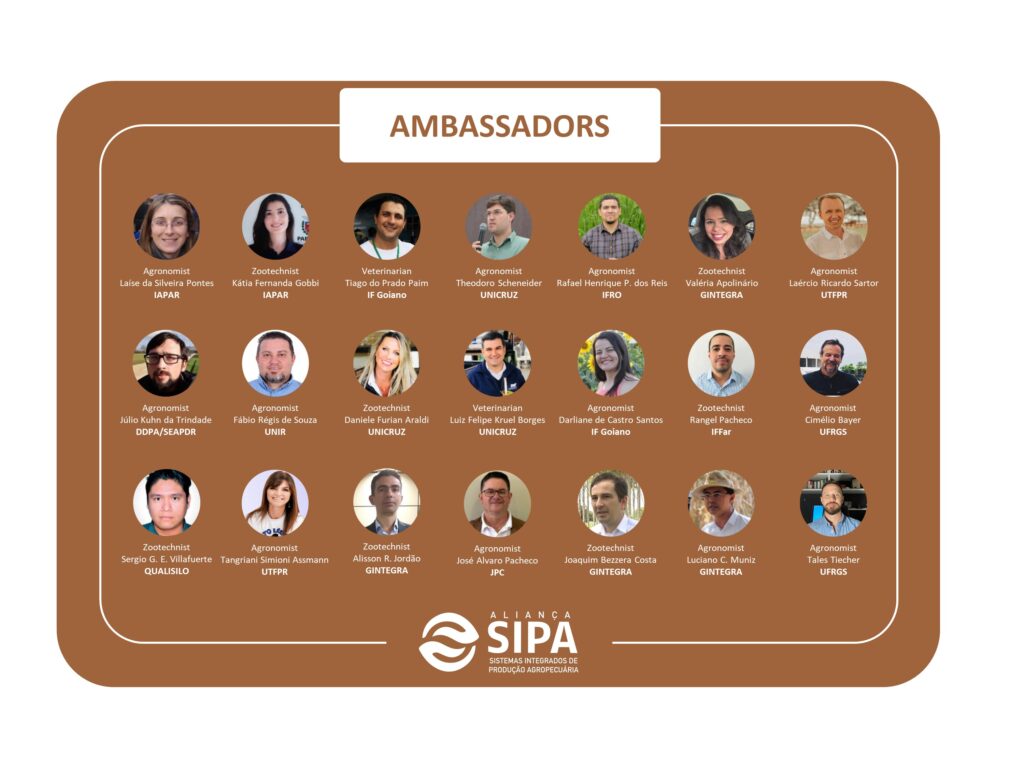 Be part of the SIPA Alliance. Get in touch by email: contato@aliancasipa.org